Our Team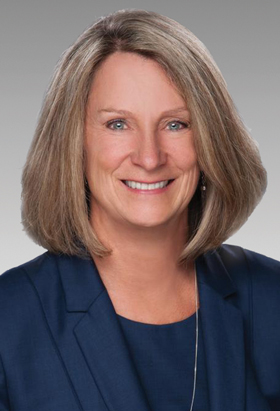 Nancy Hadley, CFP®, CWS® Senior Vice President, Financial Advisor
Drawing on my work and personal life experiences, as well as my knowledge and experience as a Financial Advisor and financial planner, I guide my clients through the challenges they face with understanding and compassion, helping them make decisions toward their long-term financial goals.
My extensive background in accounting provides a strong foundation for my financial practice. Having worked for a CPA for several years, I prepared financial statements for businesses, managed payroll, accounts receivable and accounts payable, and gained experience in income tax preparation. Subsequent positions provided me with additional experience in cost and production accounting, and sales.
Prior to becoming a Financial Advisor, I managed a multi-million dollar corporation in the hospitality and real estate development industry. The experience of building and financing major business projects, and analyzing cash flow to ensure viability, has proven invaluable to my practice.
My work and personal experiences have enabled me to demonstrate ideas and concepts and provide real-life examples that enhance my ability to serve my clients.
Qualifications:
CERTIFIED FINANCIAL PLANNER™ Professional, College for Financial Planning
Certified Wealth Strategist®, Cannon Financial Institute
Affiliations:
Financial Planning Association
Spokane Chapter of the FPA, North Idaho representative
Sandpoint Rotary, past president
Idaho Department of Fish and Game, former commissioner
Western Association of Fish and Wildlife Agencies, honorary lifetime member
Rocky Mountain Elk Foundation, Selkirk Crest Chapter
Personal Interests:
Keeping a balance between family and work is very important to me. My husband and I spend most of our free time enjoying the outdoors. Our two sons and their families join us occasionally on our outdoor adventures and family dinners.
I am dually passionate about wildlife conservation and giving back to the community that has offered me so many opportunities.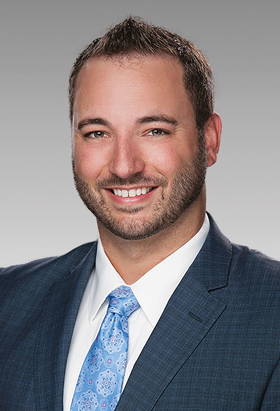 Daniel Hanson Financial Advisor
A commitment to listening, understanding and problem-solving is at the core of my relationships with our clients. I help define what is most important to you, prioritize what you want to accomplish, and help you make sense of today's investment environment, as we prepare for your future.
My experience, knowledge and disciplined planning process combined with understanding your unique set of circumstances means that your personal action plan is designed to help you navigate today's financial world with confidence.
Six years of working in the construction industry has helped me develop a strong work ethic as well as problem-solving and adaptive planning skills. It also caused me to realize that long hours and working away from home would make it difficult to start and maintain a family—coaching my kids and being home with family at night.
With that in mind, when I was presented with an opportunity to join a wealth advisory business that was experiencing strong growth, I decided to finish my college education and help continue to service and expand the business. After graduating magna cum laude with a Bachelor of Science in Economics and Finance from Southern New Hampshire University, I serve our clients as a Financial Advisor in D.A. Davidson's offices in downtown Coeur d'Alene and Sandpoint.
A Sandpoint native, I spend a lot of our family time with my wife, Melissa, hiking around the woods and skiing the slopes of Schweitzer. With Lake Pend O'reille less than a stone's throw away, we enjoy taking our dogs swimming and spending the summer on the lake.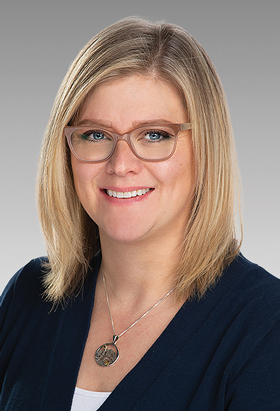 Courtney Lorraine-Berg Client Associate
Courtney joined Sentinel Financial Management at the end of 2019, after spending 13 years in retail banking in positions that ranged from teller to branch manager. After growing up in central Oregon, she relocated to Sandpoint in 2012 with her family. Courtney served as assistant branch manager and branch manager at American West Bank, Banner Bank, and finally, Spokane Teachers Credit Union, all in Sandpoint.
Courtney says that she always tries to live by the Golden Rule and to "treat others as I would like to be treated." She manages most of the details related to account processing, fielding client questions, setting up appointments and ensuring that the practice is running smoothly. Clients can count on Courtney to pay attention to the details, stay in contact, and work to find the correct solution. Courtney reports that she is enjoying getting to know our clients personally, down to the details such as their dog's name and where they went fishing last weekend!
Courtney, her husband, Eric, and toddler son, Barrett, love outdoor adventures in the beautiful Pacific Northwest. Together they enjoy hunting, fishing, hiking and snowmobiling, and sometimes just making time for Barrett to play in the dirt! An avid gardener, Courtney enjoys growing a variety of veggies and fruit for her family and isn't afraid to tackle any building project.